About
The Apostolic Training School is the discipleship-training program of The Citadel Global Community Church. The training program shares the heart of God; His message of Salvation and His principles. It also expounds upon our passion as a church, which says 'You can win by righteousness'. ATS is developed within the context of a modern Biblical training program to respond to contemporary needs of saints and seekers. It is designed to: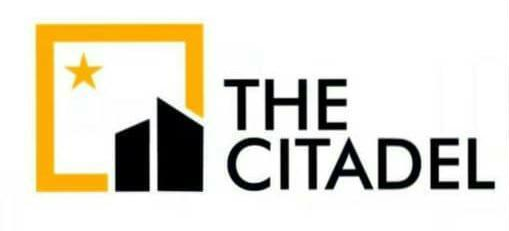 Turn seekers to saints.
Ensure that saints mature and become ministers.
Enable members understand the need for commitment to a local assembly.
Promote active participation of all members for the expansion of the kingdom.
Progressively move members from the level of information to transformation.
Wipe out Biblical Illiteracy.
Fill 'Jerusalem' i.e. our immediate and extended environment with our doctrine
Promote the principles of AUTHENTIC BIBLICAL CHRISTIANITY AND APOSTOLIC CHRISTIANITY TODAY.
Enrol today and learn something new.
---
Who we are
We are a people sent to the nations, governments and powers of the earth as the voice of reason, possibilities and hope. We are the instrumentality of catalysing change and centralising God in the governance of nations. Our mandate is to turn the kingdom of this world to the kingdoms of our Lord and of His Christ. We are men and women, boys and girls, who always seek to give hope and to be at the forefront of driving change both spiritually and governmentally.
We exist, primarily, as a fully functional church and, conceptual, as a governmental force for change, good governance and leadership.
---
Our Vision
A governmental church, an authoritative and powerful institution, generating solutions, influencing policies and providing clarity.
Our Mission
To build the capacity of the church, take on our governmental role, minister to the lost and the polity, and exemplify the love of Christ by loving God wholeheartedly and loving people intentionally.
Our Core Values
LEADERSHIP
COMPASSION
INTELLIGENCE
RESPONSIBILITY
JUDGEMENT
INFLUENCE
---
OUR 4-DIMENSIONAL OPERATIONAL DYNAMICS
We exist as a Church in the House; Church in the Community; Church in the City; and Church in the Cloud.
---
OUR 4-DIMENSIONAL GROWTH DYNAMICS
To grow up
To grow big
To grow very rich
To grow together.
---
OUR 4-DIMENSIONAL HARVEST DYNAMICS
Sowing and Reaping
Reaping where we have bestowed no labour
Inheritance of God in the Saints
Harvest of the Nations
---
CGCC... where stars are born and great futures are created. The home of nation builders whose hearts are open to the plans of the Holy Spirit and in whose lives all things godly are possible because they choose to win by righteousness.